SlowLife Coaching for


Business Improvement
SlowLife Coaching for Business Improvement is a series of live sessions delivered via Zoom to teach the fundamentals of using a SlowLife approach in the business context. A unique and powerful way to bring your people together, improve wellbeing and increase productivity.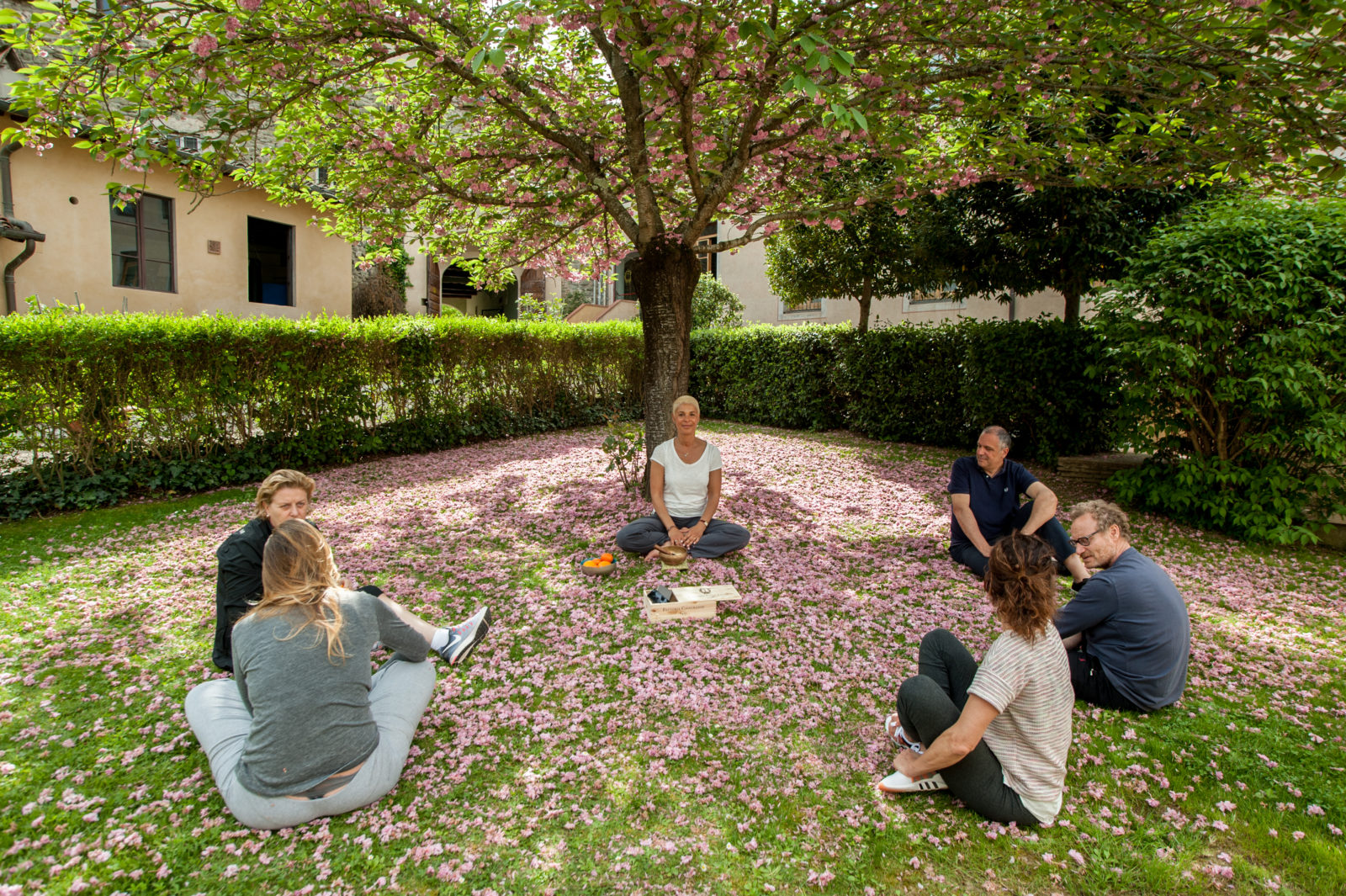 Option 1:
SlowLife Fundamentals
This single 75 minute session introduces SlowLife principles and how these can be used to integrate personal needs with the corporate environment and achieve better business performance. Through gentle meditative yoga this session uses the tools of breath, body awareness and emotional mindfulness, to teach your people how to be in the present moment, find stillness and connect with their deepest needs.
This session can be booked for up to 5 people for €320 or up to 10 people for €500.
75 minutes
Fixed rate up to 5 people
75 minutes
Fixed rate up to 10 people
Option 2:
Using the SlowLife Approach to Increase Productivity
This package of three 60 minute sessions includes SlowLife Fundamentals and develops the concepts so they can implemented in daily life within the business context. This includes themes of:
Posture
Maintaining body awareness throughout the day, discovering our best posture when sitting for long periods, finding relief for neck and shoulder tension
Concentration
Maintaining concentration throughout the day, during meetings, when doing precise work, when fatigued, distracted and after eating
Relaxation
Techniques for relaxation that improve ones ability to transform emotions when frustrated, release mental tension, help sleep better and improve our interactions with others
Nutrition
Simple strategies for creating a balanced relationship with food to support wellbeing instead of as comfort mechanism for stress
Smart Working
A new approach to establish a better work-life balance
For this package there is no limitation on the number of participants and is priced at €1,200.

What a lovely experience. Sandrine is an excellent host. I had booked this experience as something special form myself and my work colleagues as we are all working remote during lockdown – and what a treat. We're a diverse group and everyone loved the experience and felt the benefits afterward. I highly recommend to anyone – I would jump at the chance of doing more with Sandrine.
Vix
I booked Sandrine for a private slow life coaching session for my employees as an optional morning wellness activity during a virtual company week-long event. It was a wonderful addition to the week. We had great attendance for an optional morning wellness activity and several employees reached out to me afterwards to tell me how great they thought the session was. I would highly recommend this session. Sandrine is warm, welcoming, and encouraging. The session is not only enjoyable but very practical as she teaches you things that you can do on your own to relieve tension and stress during the work day.
Mary